Springfield, Oregon at a Glance Guide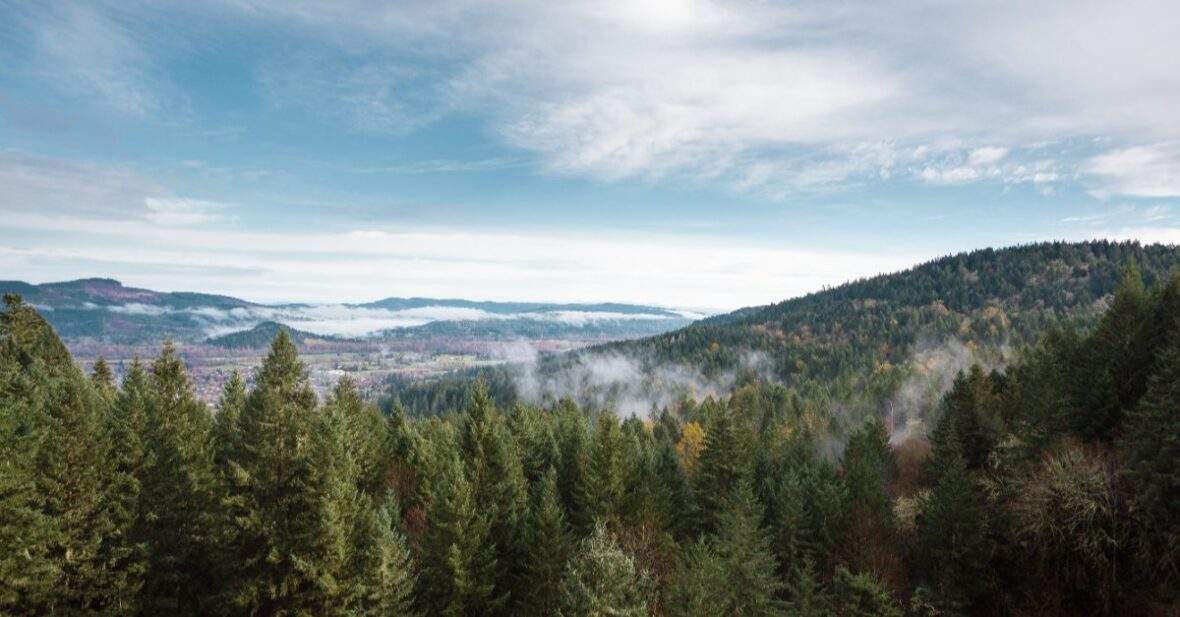 Springfield has long dwelled in the shadow of its larger neighbor to the west, Eugene. But it's definitely worth including in your home search.
By reputation, Springfield has long "less desirable" place to live than Eugene. Drive through town along the industrial corridor west to east on your way from Eugene to the McKenzie River Highway and Oregon Cascades, and your impression may be less than favorable. But there's more to Springfield than perhaps meets the eye at first glance.
Over the past 5-10 years, Springfield's downtown has become more and more vibrant. From food cart pods, coffee shops and organic grocers to delicious, low-frills restaurants and several great performance venues, there's plenty on offer.
Meanwhile, Springfield boasts some of the area's finest natural spaces like Doris Ranch, Clearwater Park, and the Thurston Hills. There's even a paved bike and walking path stretching for miles along the McKenzie River.
The Kelly Butte and historical Washburne neighborhoods offer great walkability to downtown and charming vintage homes. For newer construction, the Hayden Bridge and Thurston neighborhoods are great options. If you're on a budget and looking for homes at a lower price point than what's available in Eugene, Springfield's Midtown neighborhood could be an excellent choice.
In other words, the time might be ripe to reassess Springfield's second-fiddle status. It's housing market has certainly become just about as competitive as Eugene's, even if prices are still a bit lower on average.
For more information on Springfield – and it's housing market – check out our article on Why Moving to Springfield, Oregon Might Be Right for You.
Springfield, Oregon Population
Current estimates put Springfield's population at 62,341. Springfield is a medium to large-sized town, but its neighbor, Eugene, has an estimated 180,748 people. So if you're looking for some of the ammenities and cultural opportunities of a city, well, they're available right next door.
Springfield, Oregon Weather
Like Eugene, and most other towns and cities in Oregon's Willamette Valley, Springfield has relatively mild weather most of the year with dry and relatively hot summers.
Rainfall averages 47 inches a year, with most it falling between mid-October and May. Snow is relatively uncommon, with winter lows averaging 34 degrees.  
What is Springfield, Oregon Known For?
In 2012, Simpsons creator Matt Groening finally acknowledged what we've suspected all along: Springfield, Oregon is the Springfield that formed the basis for the show's fictional version. 
Other than that, Springfield is perhaps best known as the birthplace of countercultural icon Ken Kesey. Eugene gets the hippie cred, but turns out it all started in Springfield.
Springfield is also the home of Sacred Heart Medical Center, the region's largest employer. Geographically-speaking, the McKenzie River is a prominent feature. Travel east along the McKenzie River highway, and you'll end up in the foothills of Oregon's Cascades Mountains. It's a paradise for recreation of all varieties, from hiking, fishing and mountain biking to whitewater rafting and mushroom hunting. 
Newest Springfield, Oregon Homes for Sale